The World Sustainability Organization announces opening of the first Ethical and Sustainable Showroom in Milan: a must for responsible buyers.
The first Ethical and Sustainable Showroom, managed by the World Sustainability Organization will open just before the famous week of fashion in Milan, on the 19th of February and until the 28th.
The Showroom is the first of its kind as models are treated following ethical principles and the garments displayed originate from selected and verified sustainable origins, from various international brands.
The fashion industry has operated for years with high toll on the environment and lack of social accountability. Additionally several model agencies do not comply with the minimum principles of ethical and humane treatment of models. WSO's Ethical and Sustainable Showroom aims to tackle these issues and provide buyers with a trusted reference for verified sustainable origin garments displayed by models who are respected in their rights and supported and protected in their work.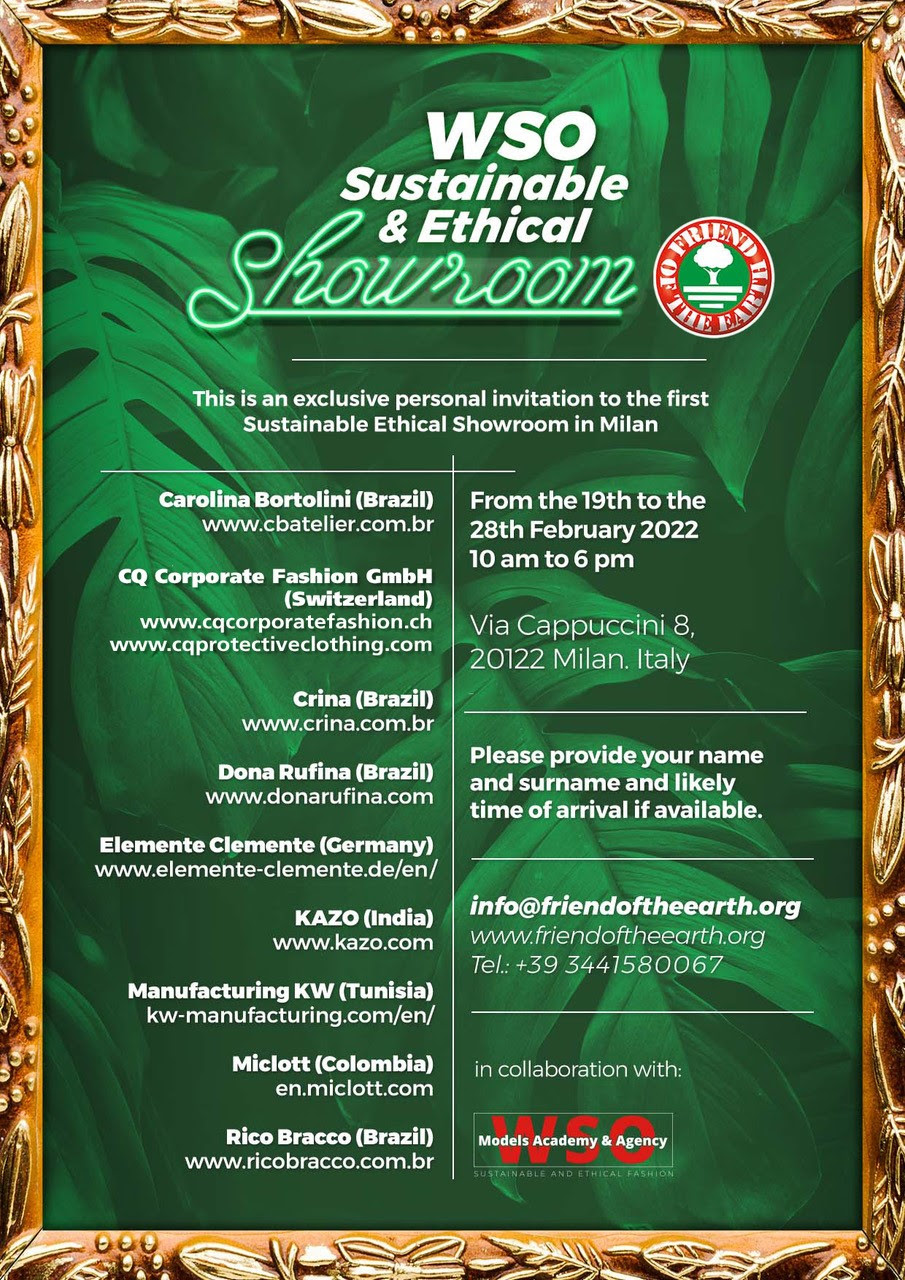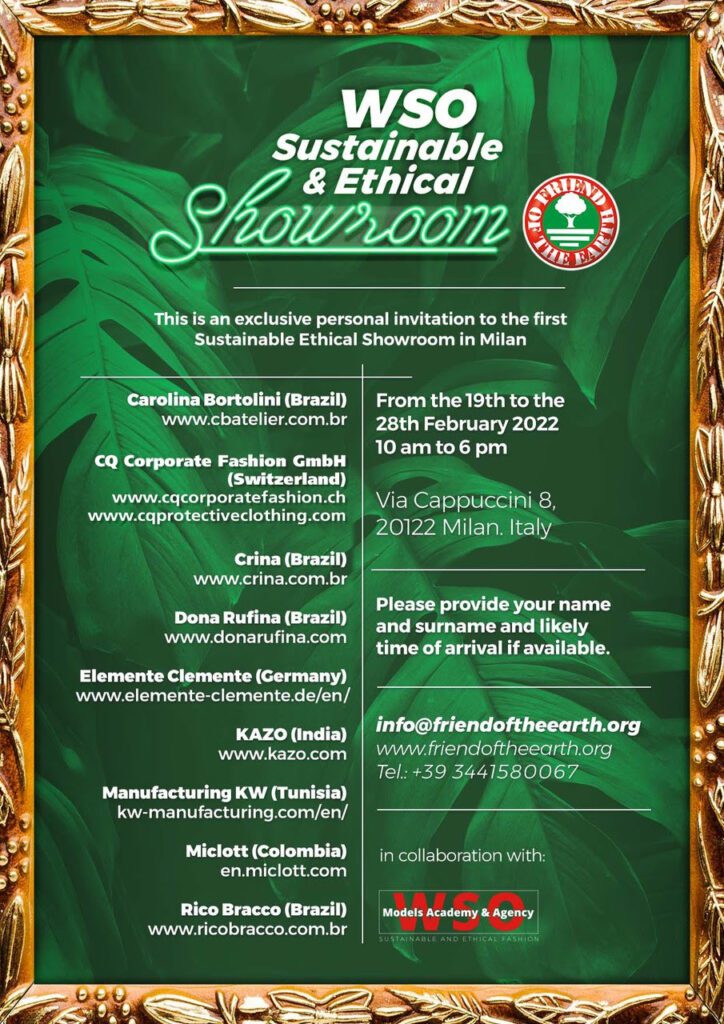 The showroom's approach allows for other environmentally and socially sustainable brands to join, as well as ethical model agencies to propose their models in collaboration with WSO Models Agency. In turn, buyers will be able to turn to only one Showroom for their responsible procurements.
A significant proportion of the revenue generated from the showroom's activity will be dedicated to WSO's Conservation Projects and campaigns.
The Showroom is located in the prestigious Via Cappuccini 8 historical palace, few hundreds meters from Milan's fashion district. The launch of the Showroom is a first step by WSO, which will be followed by a show in September and several other initiatives and events globally.
Nine fashion brands from four continents and six countries (Brazil, Colombia, Germany, India, Tunisia, Switzerland) will display their garments and looks at the showroom: Carolina Bartolini, CQ Corporate Fashion GmbH, Crina, Dona Rufina,Elemente Clemente,Kazo,KW Manufacturing, Miclott and Rico Bracco
For more info 
Tel. +39 3441580067